Welcome to the
website of ITS Holland
ITS Holland is a worldwide services organisation which conducts business with clients in the industrial, transport, agricultural and the construction sectors.
We aim for these sectors:
Engineering
Projectmanagement
Services and maintenance
Support
Trading

A long-term partnership with our clients is what defines our organisation! Next to that, we are always prepared to get into your products and markets as well, in order to be able to creatively think along with your company.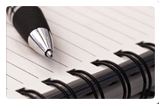 INTERESTED?
CONTACT US
AS SOON AS POSSIBLE
Phone + 31 (0)344-662347
Fax + 31 (0)344-662348
Email: info@its-holland.com